Bodnant Junior School, Prestatyn (1983)
This is my 4th year junior class photo. Hover over anyone in the image below to display their name.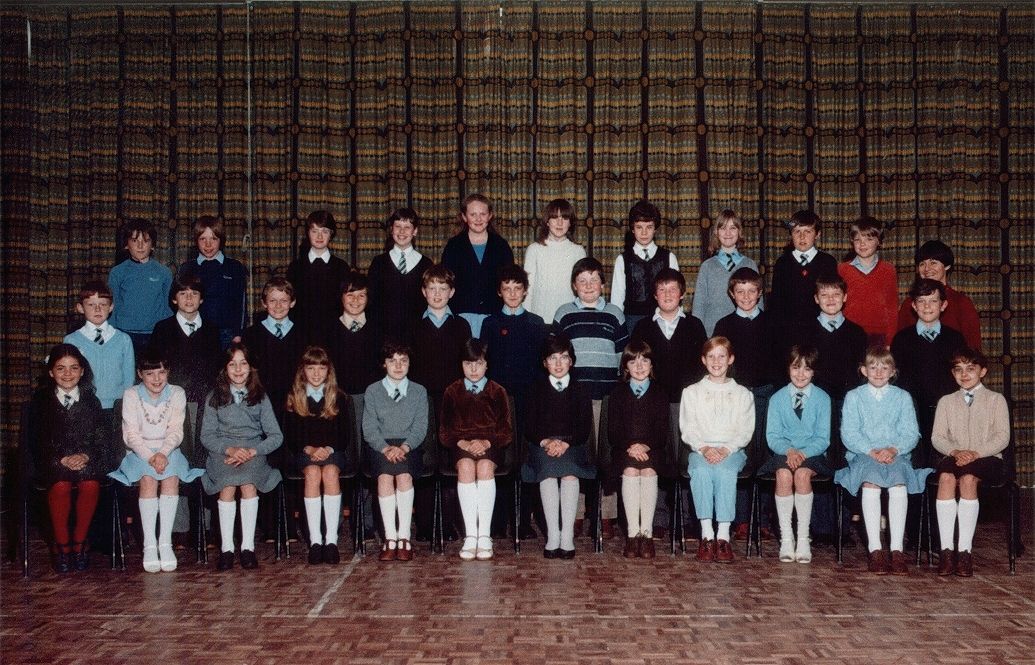 | Row | Name |
| --- | --- |
| Top | Simon Owen (me!), Jamie Pryde, Helen Jones, Lisa Smyth, Amanda O'Hanlon, Heather Cairns, Maxine Smith, Sarah Taft, Paul Johns, Robert Allen, Mrs. Burns. |
| Middle | Jason Burton, Richard Owen, Lee Woodford, Philip Pamment, Jonathan Palmer, Mark Wilkie, Nicholas Owens, Leon Griffiths, Simon Gregory, David Twynam, Philip Clarke. |
| Bottom | Elly O'Neil, Karen Beckett, Claire Morris, Kerry James, Charlotte Gray, Carolyn Edwards, Siân Luke, Louise Harrison, Ceri Beddow, Sharon Morgan, Lisa Hibbert, Camilla Chamberlain. |
Many thanks to Karen and Lisa for help with some names.